Shopify is a leading e-commerce platform, enabling businesses of all sizes to create and manage their online presence with ease. The Canadian-based platform supports millions of businesses worldwide, offering a variety of features to facilitate retail operations, including online store creation, inventory management, and integrated payment systems. It is renowned for its flexibility and scalability, making it an excellent choice for both small-scale entrepreneurs and established brands.
Compare options for taking card payments
Headline numbers
Over 1.7 million businesses in 175 countries use Shopify.
In 2022, Gross Merchandise Volume (GMV) exceeded $120 billion on Shopify.
Shopify has generated over $200 billion in sales since its inception.
The platform supports more than 100 payment gateways globally.
80% of the entrepreneurs who use Shopify are based outside Canada, its country of origin.
Key information
| Category | Data |
| --- | --- |
| Founded | 2006, Ottawa, Canada |
| Website URL | https://www.shopify.co.uk |
| Phone number | 0800-808-5233 (UK toll-free) |
| FSCS protected | Not applicable |
| FCA regulated | No |
Key information
Pros and cons of Shopify
Pros
Shopify is lauded for its user-friendly interface, making it suitable even for non-tech-savvy users.
It offers a wide range of attractive and customisable templates, which can be modified to align with the brand's identity.
The platform's scalability is another advantage, allowing businesses to upgrade their plan as they grow.
It supports a plethora of payment gateways, ensuring transactions are smooth for customers worldwide.
Also, Shopify's comprehensive app store provides numerous integrations to enhance functionality.
Cons
Although Shopify is user-friendly, certain customisations may require knowledge of Shopify's unique coding language, Liquid.
While basic features are robust, advanced features like international sales tools are only available in higher-tier plans.
The platform charges transaction fees unless the businesses use Shopify Payments. And despite offering many templates, premium ones can be expensive.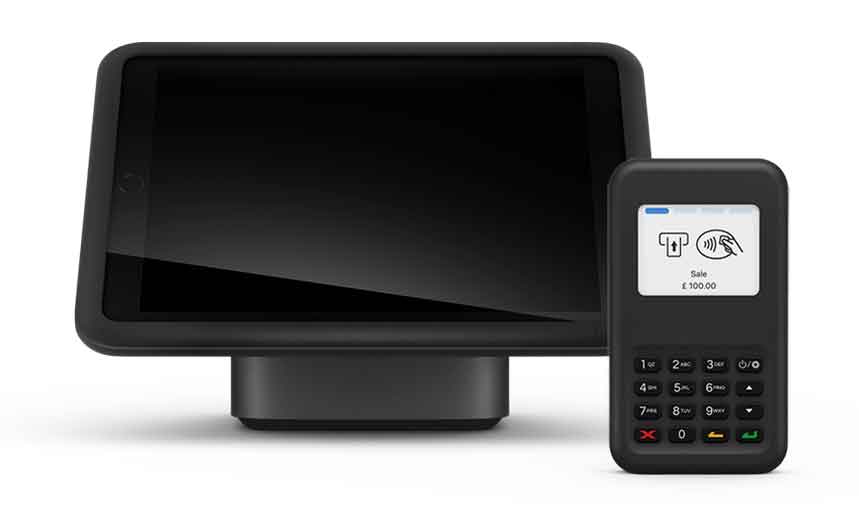 Shopify products and services
Shopify Basic
This plan is perfect for new businesses or online businesses new to in-person selling. For £22 per month, you get access to an online store, unlimited products, 24/7 support, sales channels, manual order creation, discount codes, free SSL certificate, and abandoned cart recovery.
Shopify
The next tier, simply called Shopify, costs £58 per month and includes all features of Shopify Basic plus gift cards, professional reports, and international pricing and domains for targeting global customers.
Shopify Advanced
Aimed at growing businesses, Shopify Advanced is priced at £219 per month. It includes advanced features like an advanced report builder, third-party calculated shipping rates, and up to 15 staff accounts.
Shopify Plus
Shopify Plus is Shopify's enterprise solution, intended for high-volume merchants and large businesses. It offers advanced features like automation tools, dedicated support, and customised checkout experiences. Pricing is custom and starts around £1,400 per month.
Shopify POS
Shopify's Point of Sale (POS) system is designed to seamlessly integrate your online and offline sales. It allows you to accept payments in person while syncing products, inventory, and customer data.
The POS is included in all Shopify plans, but an upgrade to Shopify POS Pro costs an additional £60 per location per month, offering features like unlimited store staff, smart inventory management, and in-store analytics.
Shopify reviews
| Review source | Ratings |
| --- | --- |
| TrustPilot | 1.7/5 |
| Google Reviews | 3.1/5 |
| Reviews.io | 2.5/5 |
| Average | 2.44/5 |
Shopify reviews
Alternatives to Shopify
Despite its popularity, Shopify faces competition from platforms like WooCommerce, BigCommerce, and Wix.
WooCommerce, an open-source plugin for WordPress, offers greater customisation but requires technical knowledge.
BigCommerce offers native features like product reviews, gift cards, and shipping quotes that Shopify includes only in higher-tier plans.
Wix is a more affordable option for small businesses and beginners with a simple drag-and-drop store builder, although it lacks advanced e-commerce features.
Additional considerations
It's important to understand the ongoing costs with Shopify, including transaction fees, monthly subscriptions, and potential charges from app integrations.
Businesses should also consider the learning curve with Liquid for advanced customisations. Shopify's support is available 24/7, a significant advantage for businesses in different time zones.
While the platform supports many third-party payment gateways, the avoidance of transaction fees is only possible with Shopify Payments.
Shopify company history
Founded in 2006 by Tobias Lütke, Daniel Weinand, and Scott Lake, Shopify started as an online store for snowboarding equipment. Dissatisfied with existing e-commerce products, the founders developed their software.
As the platform evolved, it transitioned into a company offering a comprehensive e-commerce platform for all businesses.
Over the years, Shopify has expanded its services, now including POS systems and payment gateways.
Today, it's one of the world's most prominent e-commerce platforms, supporting millions of businesses in their e-commerce journeys.
FAQ
Is Shopify suitable for beginners?
Yes, its user-friendly interface is designed for users with no technical experience.
Can I change my Shopify plan at any time?
Yes, you can upgrade or downgrade your Shopify plan at any time.
Are there transaction fees on Shopify?
Yes, unless you use Shopify Payments.
Can Shopify handle high volume traffic and sales?
Yes, Shopify can scale to handle increased traffic and sales.
Does Shopify offer customer support?
Yes, 24/7 customer support is available through phone, email, and live chat.
Can I use my domain name with Shopify?
Yes, you can purchase a domain through Shopify or use an existing one.
Can I sell digital products on Shopify?
Yes, you can sell both physical and digital products on Shopify.
Is my data safe with Shopify?
Yes, Shopify complies with the highest level of Payment Card Industry (PCI) standards.