Elavon, a subsidiary of U.S. Bancorp, is an established global payment processing service. The firm has a notable presence in the UK and provides payment solutions to businesses of all sizes, from small retailers to large multinational corporations. With a wide range of services, from card processing to eCommerce solutions, Elavon endeavours to streamline business transactions with efficiency, security, and innovation.
Compare options for taking card payments
Headline numbers
Serving more than 1.3 million customers worldwide.
Operating in over 30 countries.
Processing over 5 billion transactions annually.
£300 billion transactions processed per year.
More than 25 years of payment processing experience.
Elavon data and fees
| Category | Details |
| --- | --- |
| Card reader name | Elavon MobileMerchant |
| Contract length | 36 months |
| Terminal cost | Varies based on the terminal |
| Consumer card fees | 1.00% – 2.75% |
| Business card fees | 2.00% – 3.00% |
| Card Not Present (CNP) fees | 1.30% – 2.75% |
| Minimum monthly charge* | £20 |
| Refund fees | £0.25 per transaction |
| Chargebacks | £15 per occurrence |
| Replacement reader | £100 |
| Receipt rolls | £12.50 for a pack of 20 |
| Paper billing (optional) | £3 per month |
| PCI compliance | £29.95 per annum |
| Early termination | Varies based on agreement |
Note: *This is the minimum amount that a merchant is required to pay per month in transaction fees. If a merchant doesn't accrue this amount in transaction fees, they will be charged the difference.
Elavon's fees can vary depending on the business type, its card acceptance volume, and other specifics of the agreement between Elavon and the client.
Company information
| Item | Data |
| --- | --- |
| Founded | 1991, U.S. |
| Website URL | https://www.elavon.co.uk/ |
| Phone Number | +44 (0) 345 850 0195 |
| FSCS Protected? | No |
| FCA Regulated? | Yes |
Key information
Pros and cons of Elavon
Elavon offers numerous advantages, including a comprehensive suite of payment processing solutions designed to accommodate businesses of all sizes. Their offerings range from point-of-sale (POS) systems to mobile and online payment options. Their advanced security measures, such as EMV and encryption, provide an additional layer of protection against fraud.
Elavon also stands out with their excellent customer service, available 24/7, and their ability to process payments in various currencies, which is crucial for businesses operating internationally.
However, Elavon has some downsides as well. Some users have reported hidden fees that were not explicitly disclosed during the contract agreement. Also, the contract itself has a three-year term with an automatic renewal clause that might not be appealing to all businesses. Moreover, while Elavon's customer support is generally praised, some users have reported occasional difficulties in communication and problem resolution.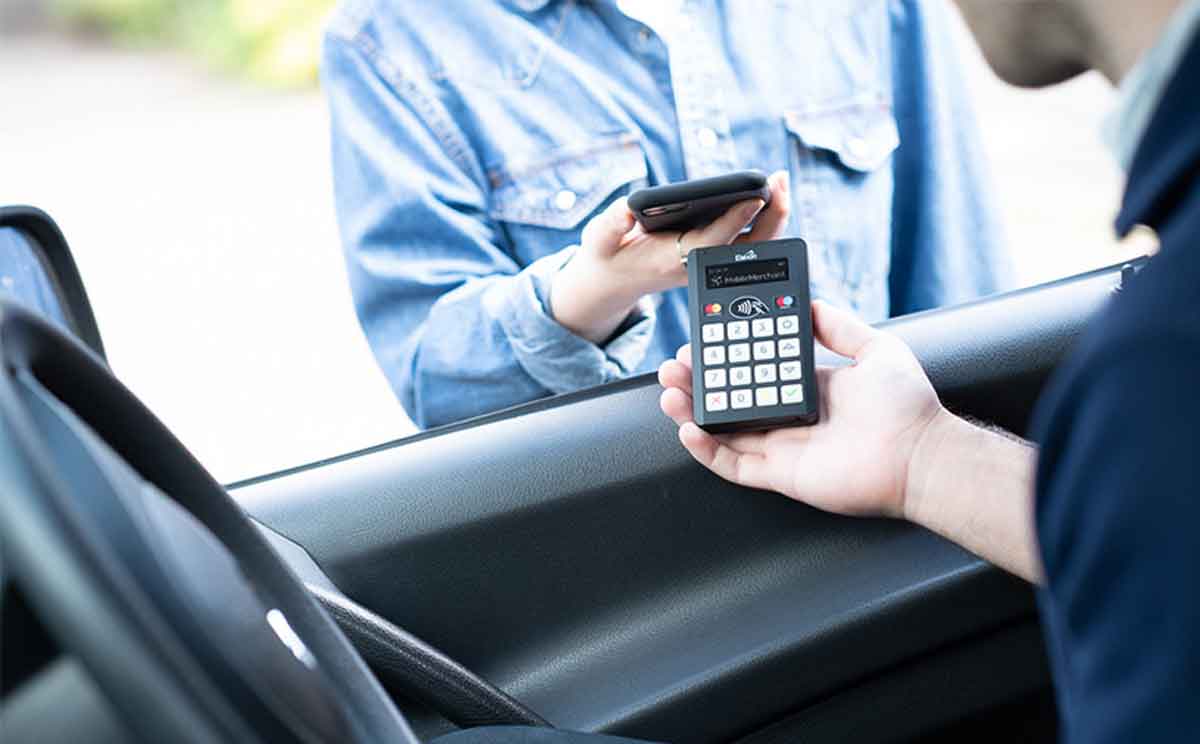 Elavon products and services
POS Systems
Elavon provides various POS systems, catering to different business needs. Whether you run a physical shop or a restaurant, Elavon has the necessary tools for seamless transactions. Costs are typically based on transaction volume and specific business requirements.
Mobile Payments
With Elavon, businesses can accept payments through mobile devices using their app. This service is particularly useful for businesses on the go. The cost varies depending on transaction volume and the specific package chosen.
eCommerce Solutions
Elavon's eCommerce solutions allow businesses to accept online payments seamlessly. They provide shopping cart integrations, payment gateways, and virtual terminals. The cost for these services depends on the scale of the business and its online transaction volume.
Omnichannel Payments
Elavon supports a comprehensive suite of Omnichannel payment solutions, enabling businesses to deliver a consistent payment experience across multiple channels, such as in-store, online, and mobile. Pricing depends on the scope and scale of the business's requirements.
Payment Gateway
Elavon's Payment Gateway provides a secure connection for processing credit, debit card, and alternative payment transactions online. It includes features such as fraud management, tokenisation, and reporting tools. Pricing is determined by the transaction volume and specific business needs.
Dynamic Currency Conversion (DCC)
This service allows international customers to pay in their home currency at the point of sale, providing a clearer understanding of pricing and potentially boosting customer satisfaction. Charges for this service are usually based on the transaction value.
Integrated Payment Solutions
Elavon's integrated solutions can help businesses streamline their operations by linking payment processing with other systems such as accounting, inventory, and CRM. The cost depends on the specific integration requirements of the business.
Elavon reviews
| Review source | Score |
| --- | --- |
| TrustPilot | 3.5 |
| Google Reviews | 4.2 |
| Reviews.io | 3.7 |
| Average Rating | 3.8 |
Elavon reviews
Alternatives to Elavon
For businesses considering other options, companies like Square, PayPal, and WorldPay are viable alternatives. Square, for instance, provides a user-friendly interface and transparent, flat-rate pricing, making it ideal for small businesses. PayPal, on the other hand, offers widespread recognition and an array of services, but it tends to have higher fees.
WorldPay, a prominent player in the UK, provides a robust platform and extensive customer support, although it may not be the most cost-effective choice for small businesses. The selection depends on the specific needs of a business, its size, the industry it operates in, and its payment processing volume.
Additional considerations
When considering a payment processing service like Elavon, it's important to take into account several factors.
Evaluate the full costs, including any hidden fees or charges for specific features. Understanding the terms of service, particularly contract length and cancellation policies, is also crucial.
Moreover, consider the quality of customer service and the company's reputation. Lastly, determine whether the provider's services align with your specific business needs – be it mobile payments, online payments, or global transactions.
Elavon company history
Founded in 1991, Elavon began as NOVA Corporation, a small electronic transaction processing firm in Atlanta, Georgia. Over the years, it grew, and in 2001, U.S. Bancorp acquired it, rebranding it as Elavon in 2008. Since then, Elavon has expanded internationally, serving businesses in over 30 countries.
The company's growth has been fuelled by numerous strategic acquisitions and partnerships, like the purchase of the European activities of Citibank's Card Acceptance business in 2008, and forming a joint venture with Santander in 2013.
Over the past three decades, Elavon has consistently focused on innovation and technological advancement to deliver efficient, secure, and cost-effective payment solutions for businesses of all sizes.
FAQ
Is Elavon a good choice for small businesses?
Elavon offers scalable solutions that can accommodate businesses of all sizes, including small businesses. However, small businesses should carefully consider the costs, as there may be cheaper alternatives available.
Does Elavon support mobile payments?
Yes, Elavon supports mobile payments through their mobile app, allowing businesses to accept payments anywhere.
What security measures does Elavon implement?
Elavon uses advanced security measures, such as EMV, encryption, and tokenisation, to protect against fraud and data breaches.
How good is Elavon's customer service?
Elavon provides 24/7 customer support. While generally praised, some users have reported occasional difficulties in communication and problem resolution.
Are there any hidden fees with Elavon?
Some users have reported hidden fees with Elavon. Therefore, it is essential to carefully review the contract and ask about any potential charges before signing.
Does Elavon support multi-currency transactions?
Yes, Elavon supports transactions in various currencies, making it a good choice for businesses operating internationally.
What are some alternatives to Elavon?
Square, PayPal, and WorldPay are among the alternatives to Elavon, each with their unique features and pricing structures.
How easy is it to cancel Elavon's service?
Elavon's standard contract term is three years with an automatic renewal clause. Businesses should carefully review the cancellation policy before entering into an agreement.