With a digital-centric approach, Square has revolutionised the way businesses operate, particularly in the payment processing landscape. Offering an assortment of services that facilitate transaction management and commerce solutions, Square is the go-to option for a number of businesses across the globe – but does it have food reviews?
Compare options for taking card payments
This article provides an in-depth review of Square, focusing on its services, pricing, comparisons with competitors, and user reviews.
Headline numbers
Over 2 million businesses using Square worldwide
Facilitated over $100 billion in gross payment volume in 2021
Available in more than 20 countries globally
Employs more than 5000 people worldwide
Key information
| Info Type | Details |
| --- | --- |
| Founded (date, location) | February 2009, San Francisco, USA |
| Website URL | www.squareup.com |
| Phone Number | 020 3510 0160 |
| FSCS protected? | No |
| FCA regulated? | Yes |
Key information about Square
Pros and cons of Square
With its innovative and comprehensive services, Square brings several advantages to businesses.
First and foremost, its payment processing system is designed with user-friendly interfaces, simplifying digital transactions.
Square also provides an integrated suite of services that caters to businesses of all sizes.
The versatility extends to accepting all types of credit and debit cards, as well as mobile wallets.
Another significant advantage is the predictable, transparent pricing.
Square follows a flat-rate pricing model, which offers businesses predictable costs and helps prevent any surprise charges.
However, Square does have a few drawbacks.
Its flat-rate pricing model, while transparent, can become costly for larger businesses with a high transaction volume.
Additionally, although rare, there have been reports of sudden account terminations due to policy violations.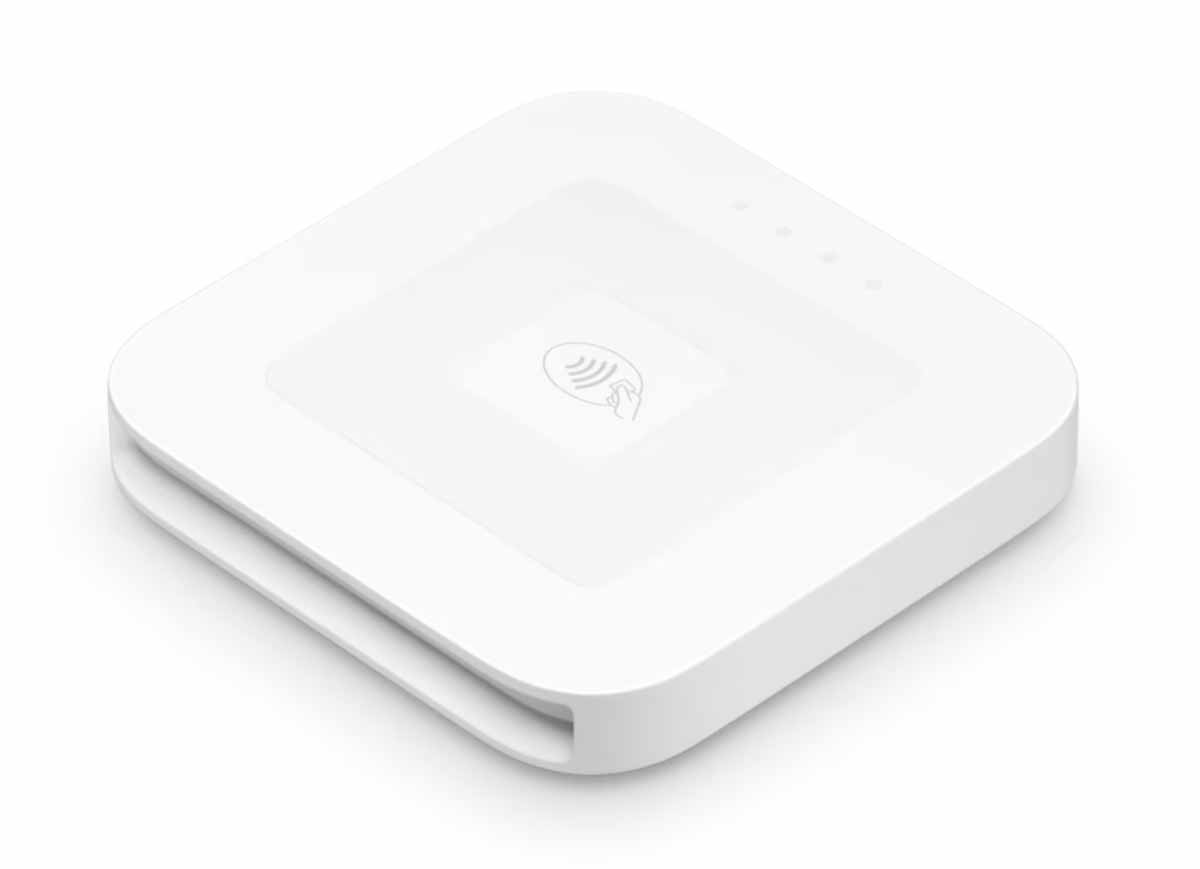 Square products and services
Square Point of Sale (POS)
A free application that facilitates payment processing, inventory management, and customer relationship management. There are no monthly fees; Square charges a flat 1.75% per transaction for face-to-face card payments.
Square Online
A platform to create professional ecommerce websites. Pricing starts from free for basic use, with more advanced features available for a monthly fee, starting at £20.
Square Virtual Terminal
The virtual terminal allows merchants to process payments directly from their computers. Square charges 2.5% per transaction.
Square reviews
| Platform | Rating |
| --- | --- |
| TrustPilot | 4.0/5 |
| Google Reviews | 4.2/5 |
| Reviews.io | 3.8/5 |
| Average | 4.0/5 |
Square reviews
Alternatives to Square
While Square offers a comprehensive service suite, it isn't the only player in the market. Noteworthy alternatives include PayPal Here, Worldpay, and Zettle.
PayPal Here offers a similar pricing structure but benefits from the extensive PayPal ecosystem.
Worldpay is a global leader in payment processing and might appeal to businesses with high transaction volumes due to its custom pricing.
Zettle (formerly iZettle and owned by PayPal) is renowned for its user-friendly interface and is a popular choice in Europe.
Additional considerations
While choosing a payment processing system, businesses must consider several factors.
These include not just pricing, but also the comprehensiveness of services, customer support, and security measures. It's essential to thoroughly assess business requirements and select a solution that aligns with these needs.
Square company history
Founded in 2009 in San Francisco by Twitter co-founder Jack Dorsey, Square was built with the mission to simplify commerce.
The company has grown significantly over the years, branching out from its initial product, a square-shaped card reader, to an extensive suite of business tools.
Square's innovative approach has redefined how small businesses operate, democratising access to technology typically reserved for larger corporations.
FAQ
Is Square safe for businesses to use?
Yes, Square prioritises security and provides fraud protection systems to safeguard your transactions. It is compliant with PCI DSS, the international standard for secure handling of payment information.
How does Square's pricing compare to competitors?
Square offers competitive, transparent pricing. It uses a flat-rate system, meaning you pay the same rate regardless of the card used for payment. However, this may be more costly for businesses with high transaction volumes compared to processors with interchange-plus pricing.
What customer support options does Square provide?
Square offers a comprehensive range of customer support options, including phone support, email, live chat, social media, and a self-service knowledge base.
Can Square integrate with my existing business systems?
Yes, Square offers a wide range of integration options with existing business systems, including accounting software, ecommerce platforms, and inventory management systems.
Does Square offer any services for ecommerce?
Yes, Square offers ecommerce services through its Square Online product, which allows businesses to build professional online stores and integrate with Square's other services.
Can I use Square for international transactions?
Yes, Square allows for international transactions, but charges may be higher for these compared to domestic transactions.
What are the hardware requirements to use Square?
You need a smartphone or tablet to run the Square Point of Sale app. For card transactions, you will need a Square card reader that can plug into your device.
Are there any long-term contracts or early termination fees with Square?
No, Square operates on a pay-as-you-go basis and does not require long-term contracts or charge early termination fees.