Worldpay, a titan in the global payment processing landscape, is an integral part of the financial operations of countless businesses around the globe. From enabling e-commerce to facilitating mobile transactions, and servicing brick-and-mortar stores, Worldpay has established itself as a versatile and reliable payment solution – but does it have good reviews?
Compare options for taking card payments
This comprehensive article delves into the details of Worldpay's services, pricing, comparisons and reviews, providing all the information needed to understand this leading payment processor.
Headline numbers
Impressive global footprint covering over 146 countries
Processes a staggering 40 billion-plus transactions on an annual basis
Proudly serves a robust customer base exceeding 400,000 businesses worldwide
In 2020 alone, Worldpay processed payments to the tune of over £1.5 trillion
Key information
| | |
| --- | --- |
| Founded | 1989, United Kingdom |
| Website URL | www.worldpay.com |
| Phone Number | +44 800 731 8921 |
| FSCS Protected | No |
| FCA Regulated | Yes |
Key information
Pros and cons of Worldpay
Pros
Exceptional global reach, enabling businesses to cater to international clients seamlessly.
Diverse product portfolio tailored to address different business needs – whether you're a multinational corporation or a small local business.
State-of-the-art fraud protection services, ensuring safe transactions.
Robust customer support, accessible around the clock to assist with any queries or issues.
Cons
Worldpay's pricing model for some services can be intricate and might require a thorough understanding.
Certain Worldpay products are designed with larger enterprises in mind and may not be a perfect fit for smaller businesses.
There have been occasional instances of account holds and abrupt terminations, although these cases are relatively rare.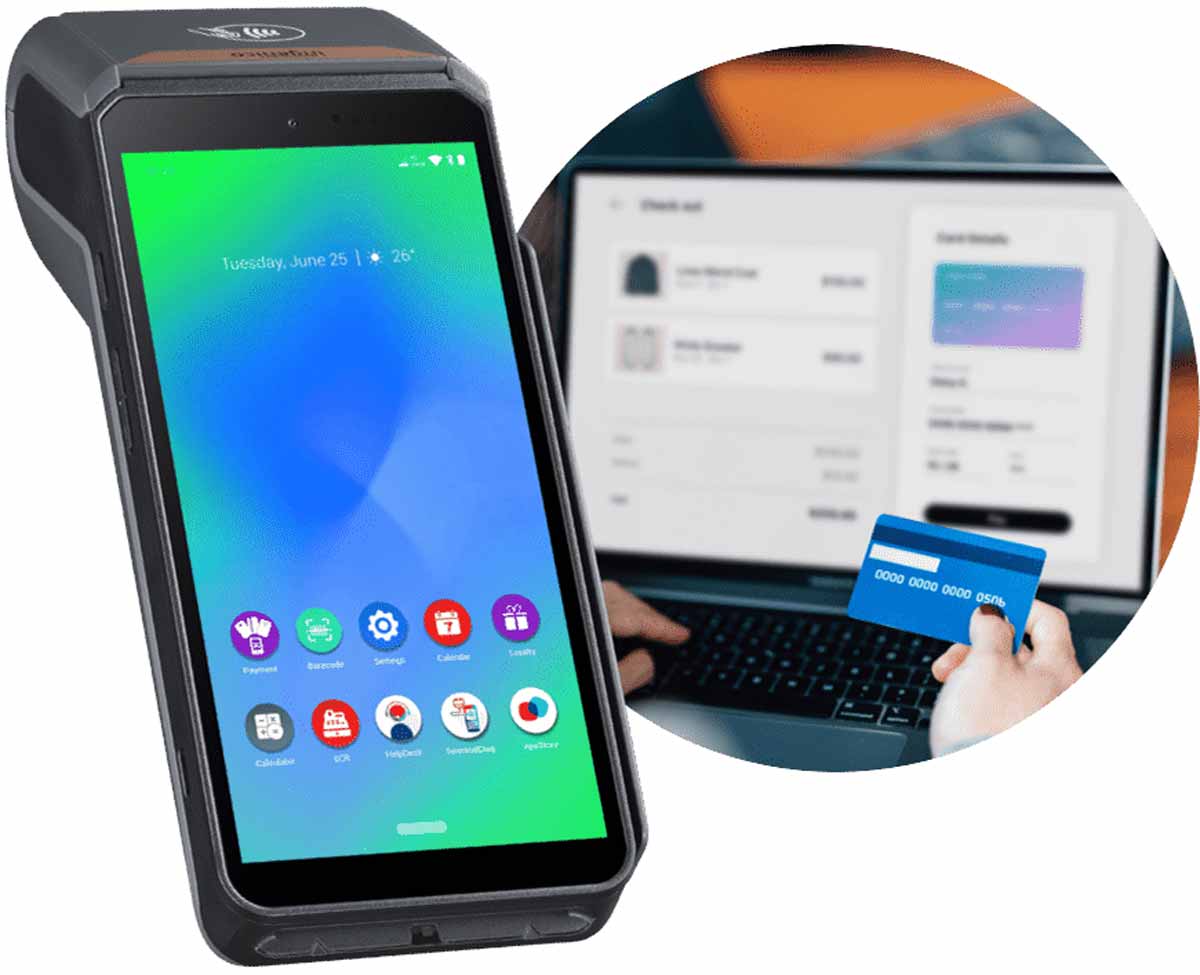 Worldpay products and services
Worldpay from FIS
This holistic payment solution caters to businesses looking for comprehensive payment processing capabilities. From online card processing to mobile payments and in-store transactions, Worldpay from FIS is designed to handle it all.
Worldpay Online and Mobile Payment Gateway
Perfect for businesses operating predominantly online, this payment gateway solution offers the tools necessary to accept and process payments online and on mobile platforms efficiently.
Worldpay POS System
An in-store payment solution, the Worldpay POS system is a combination of hardware and software designed to facilitate seamless in-store transactions.
Worldpay Virtual Terminal
Designed for businesses that require manual input and processing of credit card transactions, the Worldpay Virtual Terminal operates online, offering flexibility and ease of use.
Worldpay reviews
| Ratings Source | Rating |
| --- | --- |
| TrustPilot | 4.3/5 |
| Google Reviews | 4.1/5 |
| Reviews.io | 4.2/5 |
| Average Rating | 4.2/5 |
Worldpay reviews
Alternatives to Worldpay
For businesses exploring options, there are several alternatives to Worldpay. These include Square, Stripe, PayPal, and Adyen. Each of these offers a different set of features, payment solutions, customer support services, global reach, and pricing structures, providing businesses with a spectrum of options to select the one that best suits their requirements.
Additional considerations
While Worldpay's robust reputation and reliable service make it an attractive choice, businesses should carefully assess their specific requirements, such as transaction volumes, the geographical distribution of customers, risk profile, and more, before finalising their decision on a payment processing solution.
Worldpay company history
Worldpay started its journey in 1989 and, over the years, has grown into one of the largest payment processing companies worldwide.
The company's success caught the attention of Fidelity National Information Services (FIS), which subsequently acquired Worldpay in 2019, paving the way for further growth and global expansion.
FAQ
What types of payments can Worldpay handle?
Worldpay is equipped to handle all major card payments, online transactions, mobile payments, and in-store transactions.
Is Worldpay suitable for small businesses?
While Worldpay caters to businesses of all sizes, its fit for small businesses may depend on the specific needs and transaction volumes of the business. Some of Worldpay's products may be better suited to larger businesses due to their complexity and cost.
Does Worldpay offer customer support?
Yes, Worldpay boasts a dedicated customer support team available 24/7 to address customer concerns and provide assistance as needed.
Is Worldpay a secure payment platform?
Absolutely. Worldpay employs sophisticated fraud protection mechanisms to ensure transaction safety.
Can Worldpay handle international transactions?
Yes, one of Worldpay's strengths is its extensive global reach, allowing businesses to facilitate international transactions with ease.