Nobly POS provides an intuitive, feature-rich Point of Sale (POS) solution designed to streamline operations for hospitality businesses. We delve into Nobly POS's offerings, its pros and cons, as well as comparisons to its competitors.
Compare options for taking card payments
Headline numbers
Established in over 20 countries.
More than 3,000 happy customers worldwide.
24/7 customer support service.
Nobly POS fees and charges
| Fee Category | Details |
| --- | --- |
| Product Name | Nobly POS System |
| Contract Length | Month-to-month or annual |
| Terminal Cost | £39 per month (iPad not included) |
| Consumer Card Fees | 1.75% per transaction |
| Business Card Fees | 2.5% per transaction |
| CNP Fees | 2.75% per transaction |
| Minimum Monthly Charge | None |
| Refund Fees | None |
| Chargebacks | £15 per instance |
| Replacement Reader | Around £50 |
| Receipt Rolls | £12.99 for a pack of 20 |
| Paper Billing | £2.99 per month (optional) |
| PCI Compliance | Included in monthly fee |
| Early Termination | None (month-to-month contract) or 1 month fee (annual contract) |
Typical Nobly POS example fees
Please contact Nobly POS or the respective service providers to obtain the most accurate and current fee information for your specific situation.
Company information
| Parameter | Details |
| --- | --- |
| Founded | 2013, London, UK |
| Website URL | www.noblypos.com |
| Phone number | +44 20 3322 2435 |
| FSCS protected? | No |
| FCA regulated? | No |
Company information
Pros and cons of Nobly POS
Pros
User-friendly and intuitive interface.
Detailed sales reports and analytics.
Exceptional offline mode.
Cons
Limited online order integration.
Customisation options could be improved.
Occasional software glitches reported.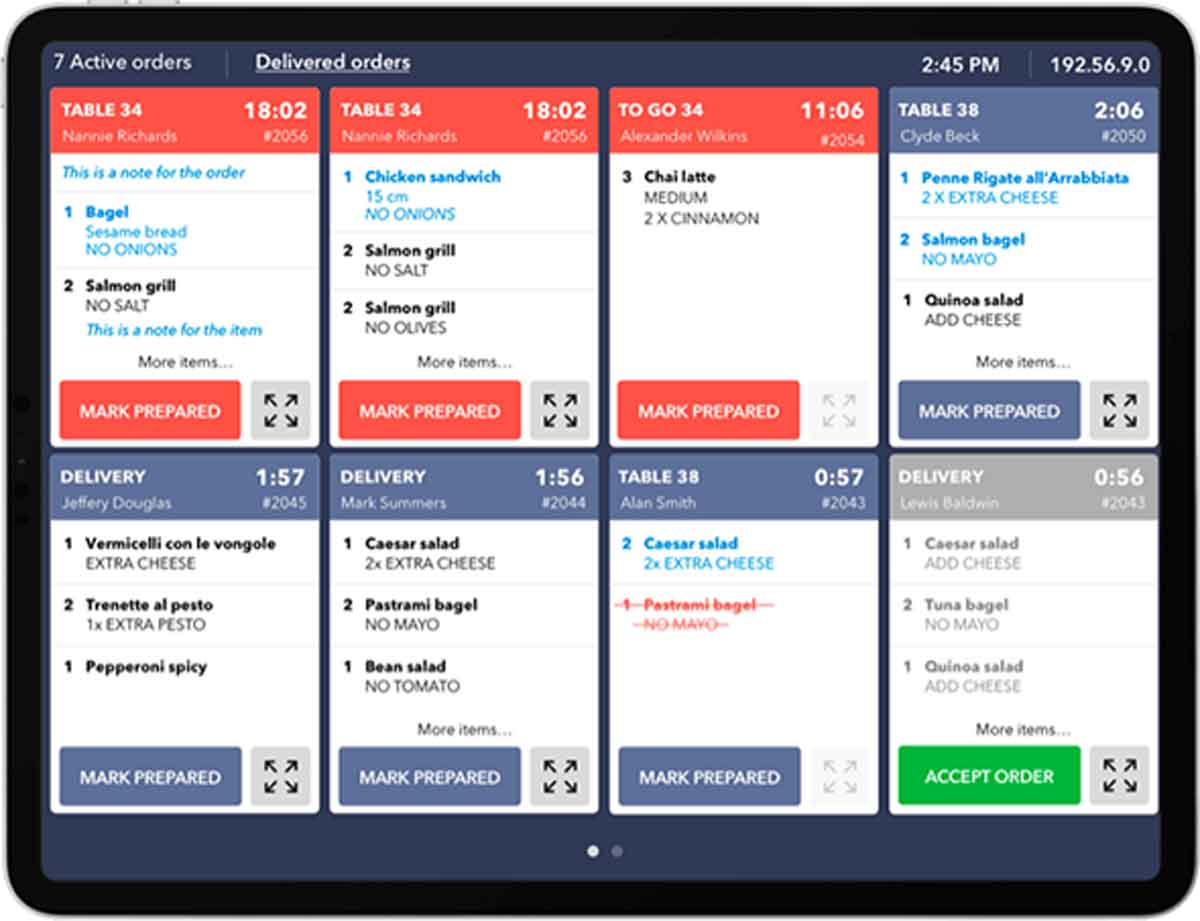 Nobly POS products and services
Nobly POS System
Nobly offers an iPad POS system that seamlessly integrates with hardware and provides real-time data. This service starts from £39 per month.
Back Office Software
Allows business owners to manage inventory, track sales, and pull extensive reports. This is included in the POS system cost.
Customer Loyalty Program
Nobly POS offers a built-in loyalty program feature that helps businesses improve customer retention. It enables businesses to set up and manage their own customer loyalty programs, offering rewards to repeat customers.
Table Management System
Ideal for restaurants, this feature allows you to visually layout your restaurant and track each table's status. It's included in the POS system cost.
Staff Management System
This system allows businesses to track staff hours, calculate wages, and manage staff performance. This is also included in the POS system cost.
Nobly Order & Pay App
This is a mobile ordering solution that enables customers to order directly from their tables using their smartphones. Pricing is based on business requirements and is available on request from Nobly POS.
Nobly E-Commerce Integration
This feature allows integration with online ordering platforms, perfect for businesses looking to expand into the online market or offering takeaway/delivery services. This service's cost is also available on request.
Nobly POS reviews
| Platform | Rating |
| --- | --- |
| TrustPilot | 4.5/5 |
| Google Reviews | 4.2/5 |
| Reviews.io | 4.3/5 |
| Average | 4.33/5 |
Nobly reviews
Alternatives to Nobly POS
Square POS: Offers a free POS system with a transaction-based pricing model.
Vend: Provides a comprehensive POS system for retail businesses.
Epos Now: Offers a flexible POS system suitable for both retail and hospitality businesses.
Additional considerations
Before choosing Nobly POS, consider your specific business needs. While Nobly is perfect for cafes, restaurants and bars, if your business relies heavily on online orders or requires extensive customisation, it may be worth considering other options.
Nobly POS company history
Nobly POS was founded in 2013 in London. The company was built with the idea to create an easy-to-use POS system for small businesses, eliminating the need for complex setups. Over the years, Nobly POS has grown its customer base and currently operates in over 20 countries.
FAQ
Is Nobly POS suitable for retail businesses?
A: While Nobly POS can be used for retail, its features are optimised for the hospitality industry.
Does Nobly POS offer customer support?
Yes, Nobly POS offers 24/7 customer support to its clients.
What hardware is needed to run Nobly POS?
Nobly POS is designed to work with the iPad, requiring a stand, cash drawer, and a receipt printer for full functionality.
Is Nobly POS system compatible with third-party apps?
Yes, Nobly POS system integrates with a range of third-party apps such as Xero, QuickBooks, and more to enhance functionality.
Can Nobly POS system handle multiple locations?
Yes, Nobly POS can handle operations across multiple business locations. It allows you to manage all your locations from a single account.
Does Nobly POS offer an inventory management feature?
Yes, Nobly POS offers inventory management as part of its Back Office Software, which allows tracking of stock levels and sales.
Can I use Nobly POS if my business lacks a reliable internet connection?
Nobly POS offers a robust offline mode, allowing you to continue your sales operations even without an internet connection.
Does Nobly POS offer a free trial?
Yes, Nobly POS does offer a free trial. This allows potential customers to familiarise themselves with the system before committing to a full subscription.
Are there any setup or installation fees associated with Nobly POS?
No, there are no setup or installation fees. However, you will need to purchase or supply your own compatible hardware like iPads, cash drawers, and receipt printers.
Can I process refunds with Nobly POS?
Yes, Nobly POS provides a simple and quick process for handling customer refunds.