SumUp is a leading financial technology company that offers mobile point-of-sale (mPOS) systems. Founded with a vision to support small businesses and reduce their reliance on cash transactions, SumUp provides a comprehensive solution for businesses to accept card payments, manage their finances, and grow their customer base – but does it have good reviews?
Compare options for taking card payments
Headline numbers
Operates in over 30 countries worldwide.
Supports over 3 million businesses globally.
Processes more than €200 billion in transactions annually.
Key information
| Key point | Data |
| --- | --- |
| Founded | April 2011, London |
| Website URL | www.sumup.co.uk |
| Phone number | +44 20 3510 0160 |
| FSCS protected? | No |
| FCA regulated? | Yes |
Key information
Pros and cons of SumUp
SumUp provides a simple, affordable solution for small businesses to accept card payments.
Its ease of use is a significant advantage, allowing businesses with no prior experience to quickly set up and start accepting payments.
The flat rate of 1.69% for all card transactions in the UK is competitive, particularly for small businesses with lower transaction volumes.
SumUp also offers a range of hardware options to cater to different business needs, from mobile card readers to fully-fledged cash registers.
However, SumUp does face criticisms.
The lack of customer support outside business hours can be a disadvantage for businesses operating in the evening or on weekends.
In addition, the processing times for payments can be longer than some competitors, potentially impacting cash flow.
Lastly, while SumUp's fees are competitive for smaller businesses, they may be less attractive for larger businesses processing higher transaction volumes.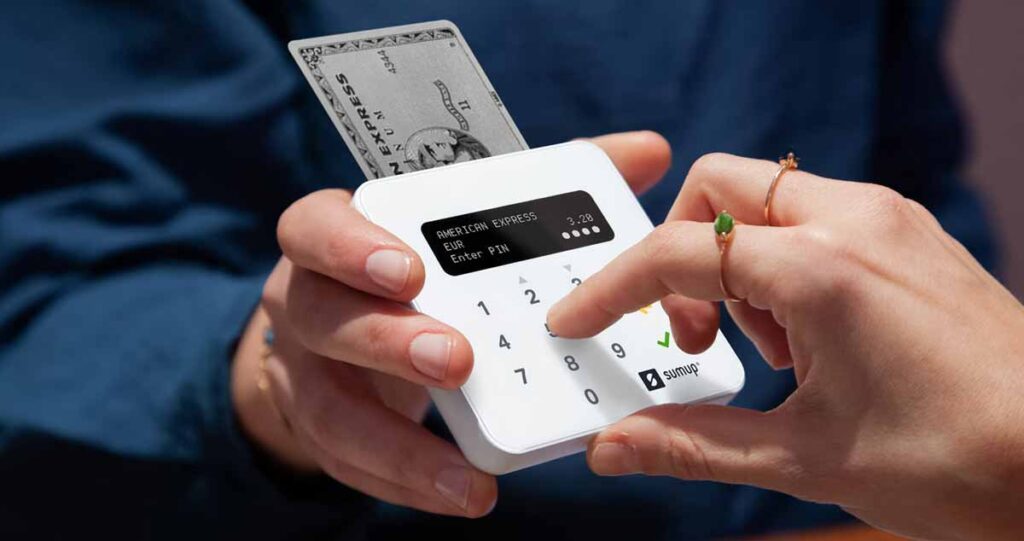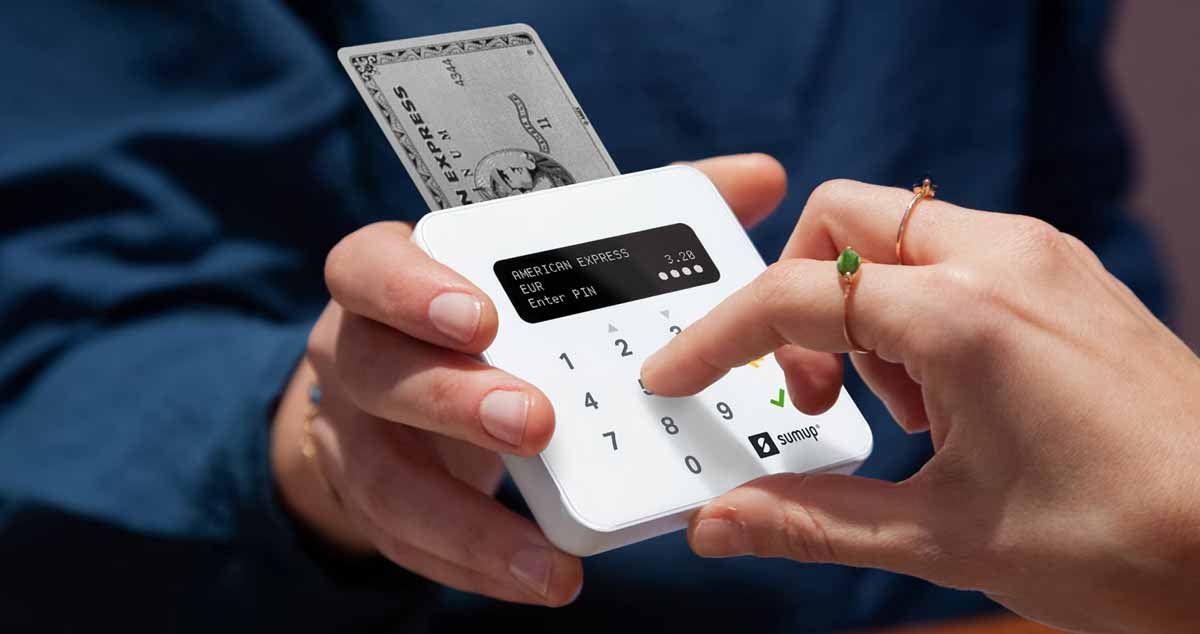 SumUp products and services
SumUp Card Reader
This is a portable device that pairs with a smartphone or tablet to accept card payments. The cost is a one-time fee of £29, with a transaction fee of 1.69% per payment.
SumUp 3G Card Reader
A standalone card reader with built-in 3G connectivity. Priced at £99, it has the same transaction fee of 1.69% per payment.
SumUp Air Register
This is a complete cash register system, which includes a tablet, receipt printer, and cash drawer. The cost is £699, with the same transaction fee.
SumUp reviews
| Source | Rating |
| --- | --- |
| TrustPilot | 4.3/5 |
| Google Reviews | 4.1/5 |
| Reviews.io | 4.0/5 |
| Average | 4.1/5 |
SumUp reviews
Alternatives to SumUp
Alternatives to SumUp include Zettle (now part of PayPal), Square, and Worldpay.
Zettle and Square also offer mobile point of sale solutions, with similar pricing structures.
Worldpay, on the other hand, is a more traditional payment processor, offering a wider range of services, but often at a higher cost.
Additional considerations
While SumUp's services are tailored for smaller businesses, it's important to understand that as your business grows, your needs may change. It's worth considering not just the costs, but the features and services you'll need both now and in the future.
SumUp company history
Founded in London in 2011, SumUp was born out of the desire to help small businesses accept card payments.
The founders saw a gap in the market for a simple, affordable mPOS system that would enable small businesses to compete with larger retailers.
Over the years, SumUp has expanded its services beyond card payments, now offering a range of business tools, including invoicing, bookkeeping, and ecommerce solutions.
FAQ
Is SumUp secure?
Yes, SumUp is fully PCI-DSS compliant, meaning it meets all the security standards for payment processing.
Can I use SumUp without a smartphone?
The SumUp 3G Card Reader is a standalone device that doesn't require a smartphone.
What cards does SumUp accept?
SumUp accepts all major credit and debit cards, including Visa, Mastercard, and American Express.
How long does it take to receive payments from SumUp?
It typically takes 2-3 business days for payments to reach your bank account.
Are there any monthly fees for using SumUp?
No, SumUp charges a one-time fee for its card readers, and then a flat rate per transaction. There are no monthly fees.
Does SumUp offer customer support?
Yes, SumUp offers customer support via phone and email, but only during business hours.
Can I use SumUp for online payments?
Yes, SumUp also offers an ecommerce solution for accepting online payments.
What is the transaction limit for SumUp?
SumUp doesn't have a specific transaction limit, but for transactions over £500, additional information may be required to process the payment.