Paymentsense is a merchant services provider that enables small to medium businesses in the UK and Ireland to take card payments in-store, online, and over the phone. It also provides business owners with a comprehensive point-of-sale solution that integrates card payments with other business processes, giving them greater control and convenience.
Compare options for taking card payments
Headline numbers
More than 70,000 businesses use Paymentsense.
They process over £10 billion in transactions annually.
The company was named one of the fastest-growing private companies in Europe by Inc. 5000 (2019).
Key information
| | |
| --- | --- |
| Founded | 2010, London, UK |
| Website URL | www.paymentsense.com |
| Phone number | 020 3984 8464 |
| FSCS protected? | No |
| FCA regulated? | Yes |
Key information
Pros and cons of Paymentsense
Pros
Paymentsense offers a range of benefits to small and medium-sized businesses.
Their flexible contracts are highly appreciated by business owners who do not want to be tied down to long-term contracts.
The company's integrated payments solution links card payments directly to the merchant's EPOS system, simplifying the accounting process and reducing errors.
Paymentsense offers competitive pricing with a low rate guarantee.
Their customer support is available 24/7, which is crucial for businesses operating outside traditional business hours.
Cons
While Paymentsense offers many advantages, there are a few drawbacks to consider.
Some users have reported a complex pricing structure that can be difficult to understand, potentially leading to unexpected charges.
The company also has early termination fees if you decide to leave your contract early.
Finally, although the company provides a comprehensive range of services, it may not be suitable for large businesses that require a bespoke payment solution.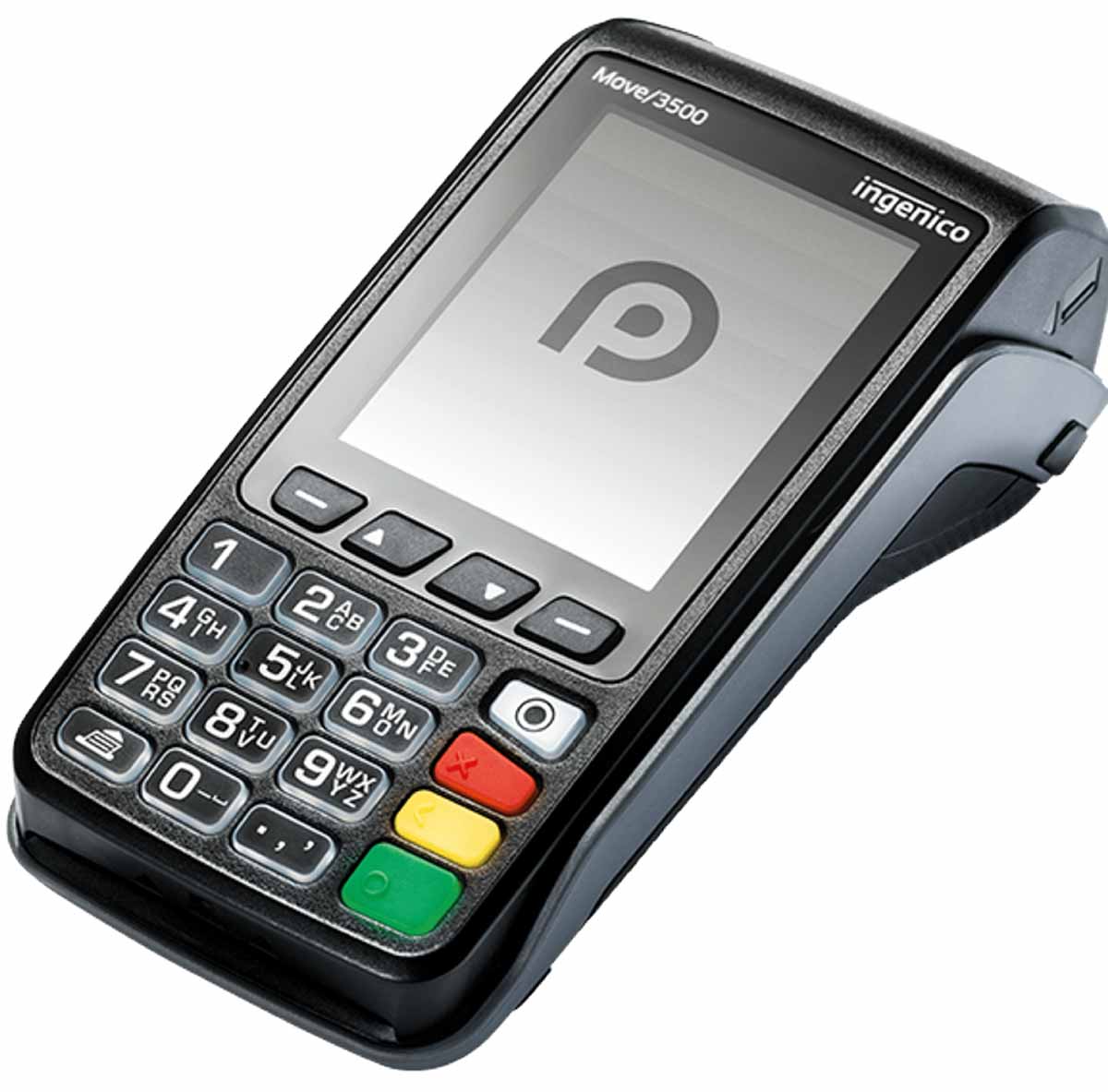 Paymentsense products and services
Paymentsense products and services:
Card machines
Paymentsense provides a range of card machines, including countertop, portable, and mobile options. These devices are reliable and easy to use, and the portable and mobile options offer flexibility for businesses operating in different environments. Fees vary depending on the type of card machine and the business's sales volume.
Payment gateway
Paymentsense's payment gateway enables businesses to take online payments securely. It offers simple integration with popular ecommerce platforms and supports various payment methods. The gateway charges a per-transaction fee, and monthly costs depend on the number of transactions processed.
Virtual terminal
Paymentsense's Virtual Terminal is a secure web-based application that lets businesses accept card payments over the phone or by mail order. It requires no special hardware or software and can be accessed from any device with an internet connection. The cost for the Virtual Terminal depends on the volume of transactions.
Integrated payments
This is a system that links Paymentsense's card machines to a business's Electronic Point of Sale (EPOS) system. It reduces human error by making sure that the amount entered into the EPOS is the exact amount charged to the customer's card. It can also speed up transaction times, helping to improve service and reduce queues.
Cash advance
Paymentsense offers a cash advance service for businesses looking for a quick and straightforward funding solution. The business can receive a lump sum upfront, which is then repaid as a small percentage of future card sales. The cost of the Cash Advance service depends on the amount of money advanced and the repayment terms agreed.
Connect
Paymentsense's Connect is a cloud-based service that securely links your card machine to your EPOS system. It helps to reduce errors by automating the end-of-day cash-up process. Connect pricing is based on the number of tills that need to be linked and is billed annually.
Fees and costs of Paymentsense
One of the key considerations for businesses choosing a payment processor is the cost. Paymentsense operates with a transparent pricing model, but the exact costs can vary depending on a business's specific circumstances. Here are the general areas where costs may apply:
Card Machine rental: Paymentsense provides businesses with card machines on a rental basis. The exact cost of rental will depend on the type of machine (countertop, portable, or mobile) and the length of the contract.
Transaction fees: For each transaction processed, Paymentsense charges a small fee. The rate will depend on the type of card (credit or debit) and whether it's a face-to-face, online, or phone transaction. These fees are often negotiable based on the volume of transactions the business processes.
Payment gateway fees: If a business uses Paymentsense's online payment gateway, there will be a monthly fee in addition to per-transaction costs. Like transaction fees, these costs can vary based on the volume of transactions processed.
PCI compliance fee: To keep your business PCI compliant, Paymentsense charges a small annual fee.
Early termination fee: If a business decides to end its contract with Paymentsense early, an early termination fee may apply. This cost can vary depending on how early the contract is terminated and the terms of the agreement.
It's essential for businesses to get a detailed quote and read through the contract carefully to understand all possible fees.
Paymentsense also offers a "Lowest Cost Guarantee", where they promise to beat any like-for-like quote from another provider. This can provide some reassurance for businesses looking for the most cost-effective solution.
Paymentsense reviews
| Review source | Rating |
| --- | --- |
| TrustPilot | 4.6/5 |
| Google Reviews | 4.3/5 |
| Reviews.io | 4.1/5 |
| Average Rating | 4.33/5 |
Paymentsense reviews
Alternatives to Paymentsense
While Paymentsense is a strong contender in the payment solutions market, there are other providers worth considering.
WorldPay offers a robust set of features and integrates with a wide range of platforms, although it may have a more complex fee structure.
Square is a popular choice for small businesses due to its simple pricing and intuitive design, but it may lack the advanced features required by larger companies.
SumUp and Zettle provide straightforward payment solutions with competitive pricing, but may not offer the same level of customer support or feature breadth as Paymentsense.
Additional considerations
When choosing a payment processor, businesses should consider their specific needs.
Factors such as transaction volume, average transaction size, industry type, and the need for mobile or online payments should be taken into account.
It's also important to consider the level of customer support a provider offers and to read reviews from other customers to gauge the reliability of the service.
Paymentsense company history
Founded in 2010, Paymentsense set out with the mission to make card payments easy and affordable for SMEs.
Recognising a gap in the market for a service that catered to small businesses, they disrupted the traditional model of card processing dominated by banks and large corporations.
With a focus on technology and customer service, Paymentsense rapidly grew, and by 2019 was named one of Europe's fastest-growing companies by Inc. 5000.
Despite their growth, Paymentsense has maintained their commitment to small businesses, offering competitive pricing and 24/7 customer support.
FAQ
Is Paymentsense FCA regulated?
Yes, Paymentsense is regulated by the Financial Conduct Authority (FCA).
What types of businesses does Paymentsense serve?
Paymentsense primarily serves small to medium-sized businesses in a variety of sectors, including retail, hospitality, and services.
Does Paymentsense offer online payment solutions?
Yes, Paymentsense offers a secure online payment gateway for businesses that sell products or services online.
Can I use Paymentsense for mobile payments?
Yes, Paymentsense provides mobile card machines, allowing businesses to take payments anywhere with mobile network coverage.
What is the contract length with Paymentsense?
Paymentsense offers flexible contract lengths, but some users have reported that early termination fees may apply.
Does Paymentsense offer customer support?
Yes, Paymentsense offers 24/7 customer support to ensure businesses can get help whenever they need it.
How quickly can Paymentsense set up my card machine?
Paymentsense aims to have businesses up and running within three business days after approval.
Is Paymentsense suitable for a large business?
While Paymentsense is designed with small to medium businesses in mind, they can also cater to larger businesses. However, large businesses with bespoke needs may want to look at other providers.
How does Paymentsense handle data security?
Paymentsense is PCI DSS Level 1 compliant, which is the highest level of card data security.